Fruzsina Anikó (6 years old, Bicske)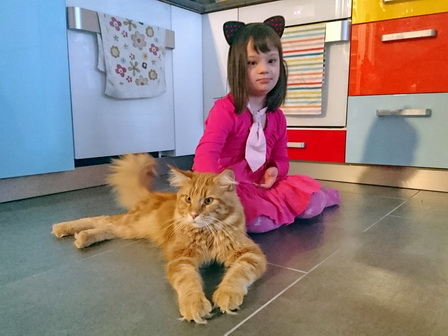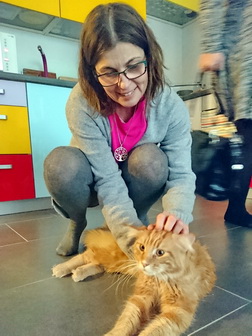 When Fruzsi's reguest arrived at the Magic Lamp Foundation, we thought it would be easy to find a kitten for her. However, it took some time, because firs of all a breeder, Xenia Schultz had to bring puppy Carlos up to become a cooperative, friendly cat.
One of our kind supporters, Szabina Sárecz - who is fond of cats – helped us to organise the first meeting with the kitten. Soon it turned out that Carlos didn't afraid of the children, he could even tolerate playing with him by the kids – at least for a while. A few days later we met again and that time Fruzsi could take the kitten home. Fuzsi's mother often informs us about Carlos, so we know that he is willing to sleep only at Fruzsi's foot, he accepts food only from Fruzsi, and when the girl isn't at home, he is waiting for her at the window. Fruzsi is very happy with the kitten, she is playing with him a lot.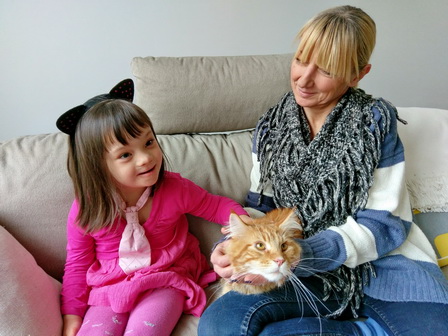 Many thanks to the breeder, Xénia Schultz for her support. Fruzsi's dream came true with her help.
Márta Felkai and Andrea Molnár
Budapest, 25th January, 2017.
Archive
2020
2019
2018
2017
2016
2015
2014
2013
2012
2011
2010
2009
2008
2007
2006