Noémi ( 14 years old, Gyula )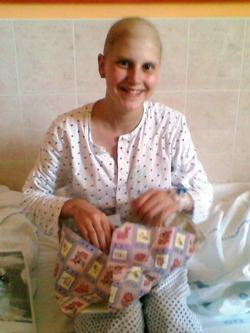 Noémi wished to have a camera.

Once we arrived at the clinic, she had a bad mood as her lab results became worse. Once she realized we've arrived she became very happy and was pleased to take over the presents.

She opened the camera and has immediately tried it. We took some photos, too. It was very nice to see her happiness!

We wish you to get well as soon as possible and we wish you can prepare lots of nice photos.
Many thanks to E.ON Hungary Zrt for their support!

Andrea Lengyel, Edit Túri and Maria Illencsik
Wish coordinators
Szeged, 13th April 2010.
Archive
2020
2019
2018
2017
2016
2015
2014
2013
2012
2011
2010
2009
2008
2007
2006