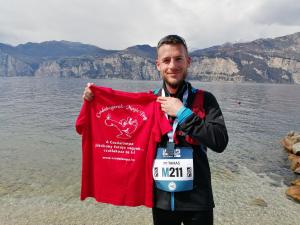 Pradarics Tamás
Siófok
21 km
V. KNAUF Halfmaraton - Tihany
2019.V.25
Every single moment is packed with beauty. All we have to do is stop and focus on the moment itself. This is a gift available to anyone. 'Csodalampa' helps for children in needs to find this beauty in the moment. This experience helps them to remember: impossible is nothing. I am happy to be able to support this foundation and urge everyone to do the same.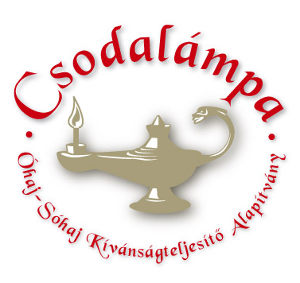 Magic Lamp Foundation
By supporting the Magic Lamp Foundation, we can jointly help every Magic Lamp child to:
• Break the routine of longterm hospital care...
• Open up the world of hospital care room...
• Give hope to enjoy the 'unreal, impossible' wish to come true
Throughout the 15 years of our foundations' operation we have fulfilled more to 3000 wishes countrywide. By granting a wish we can greatly contribute to a child happiness and to strengthen the belief and hope in recovery.
Support a seriously ill children to make their dream come true! Even the smallest help is big help!
30 000 Ft Pledged of 25 000 Ft Goal
Other races
Pradarics Tamás has helped us in these races:
To date, Pradarics Tamás has helped raise 172 000 Ft.
Donations
5000 Ft (Soós Réka)
1000 Ft (Anonymous donor)
4000 Ft (Kimmer Józsefné+Pradarics Józsefné)
3000 Ft (Péter Tibor)
2000 Ft (Anonymous donor)
5000 Ft (Csáki László)
5000 Ft (Anonymous donor)
5000 Ft (Anonymous donor)