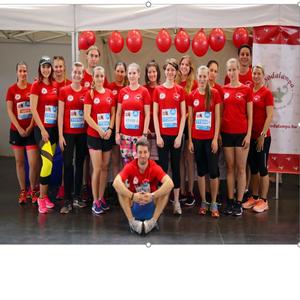 Process Solutions Csapata
félmaratonváltó
English title
2018.VI.10
Introduction for Process Solutions Csapat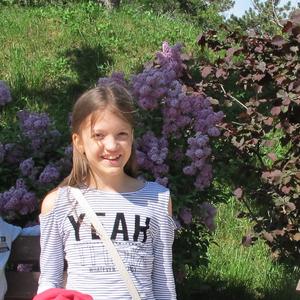 Nóra
Királyszentistván
12 years old
She woud like a Huawei Smartphone.
140 000 Ft
Nóra's wish has been granted! Read more...
Nóra pici kora óta különböző kezeléseket kap, amiért sok időt tölt kórházban.
Betegsége ellenére korosztályában látványshow-táncos, a versenyeken érmes helyezést érnek el a csapatával. Emellett szépíró versenyen háromszor vitte el az első helyezést. Szeret kirándulni, de a legújabb hobbija a fotózás. Ezért is kért egy olyan telefont, amivel bármikor, akár a kirándulásai alkalmával is készíthet fotókat.
144 000 Ft Pledged of 140 000 Ft Goal
Other races
Process Solutions Csapata has helped us in these races:
To date, Process Solutions Csapata has helped raise 329 000 Ft.
Comments
Donations
2000 Ft (Anonymous donor)
2000 Ft (Anonymous donor)
10 000 Ft (Anonymous donor)
1000 Ft (Anonymous donor)
1000 Ft (Anonymous donor)
5000 Ft (Anonymous donor)
2000 Ft (Anonymous donor)
3000 Ft (Anonymous donor)
5000 Ft (Anonymous donor)
10 000 Ft (János)
5000 Ft (Oszlár Eszter)
2000 Ft (Tari Klán)
5000 Ft (Anonymous donor)
15 000 Ft (Anonymous donor)
1000 Ft (Kállai Katalin)
10 000 Ft (Kis Dóra)
5000 Ft (Anonymous donor)
1000 Ft (Csizik Viktor)
1000 Ft (Howard Wolowitz)
2000 Ft (Anonymous donor)
10 000 Ft (Gáspár)
5000 Ft (Sövegjártó Zsófia)
2000 Ft (Anonymous donor)
5000 Ft (Anonymous donor)
1000 Ft (Anonymous donor)
5000 Ft (Sulyok Ágnes)
1000 Ft (Anonymous donor)
10 000 Ft (Batman)
5000 Ft (Anonymous donor)
2000 Ft (Anonymous donor)
10 000 Ft (Mondy Andrea)