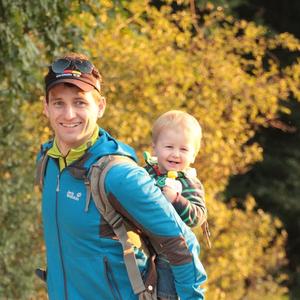 Uracs Márton és Tamás
Szivárvány Bölcsőde és Morgan Stanley
halfmaraton with stroller
Keszthely Kilometres
2018.V.20
I am Tamás Uracs, father of 2 children, and a software engineer working in the financial industry.
On the 20th May 2018 I will compete in the Keszthelyi Kilométerek over the half marathon distance (21k) as a so called "Magic Bug" (charity runner of the Magic Lamp Foundation) pushing my two years old son Márton in a jogging-stroller through the whole distance.
Doing sports and regular training plays an important role in my life. Year-by-year I compete in running- (half marathon & marathon) or triathlon-races (mid distance). I also try to pursue special challenges like: eXtremeMan Nagyatád, Grossglockner hill run, Frankfurt Bike Classics (Eschborn Frankfurt - der Radklassiker) and riding the Paris-Roubaix cycloturismo
In 2016 I took the opportunity and completed the Budapest Ironman 70.3 as a charity-runner, supporting the Hungarian "Magic Lamp Foundation" (Csodalámpa Alapítvány) for the very first time
"The mission of Csodalámpa (Magic Lamp) Wish Granting Foundation is to grant 260 to 300 wishes a year: a wish to any, 3-18 years old child, who suffers from a life-threatening illness."
2 years ago we managed to collect & donate a fair amount for the little heroes.
The race this May will be the very first time I run more than 20k with my son, it will be a pure challenge for both of us :-)
Please if you can kindly support the foundation through us.
Many thanks!
Márton & Tamás Uracs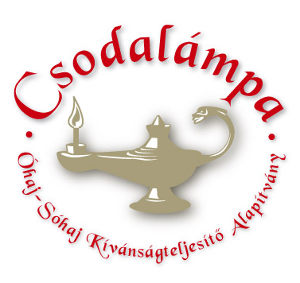 Magic Lamp Foundation
By supporting the Magic Lamp Foundation, we can jointly help every Magic Lamp child to:
• Break the routine of longterm hospital care...
• Open up the world of hospital care room...
• Give hope to enjoy the 'unreal, impossible' wish to come true
Throughout the 15 years of our foundations' operation we have fulfilled more to 3000 wishes countrywide. By granting a wish we can greatly contribute to a child happiness and to strengthen the belief and hope in recovery.
Support a seriously ill children to make their dream come true! Even the smallest help is big help!
122 000 Ft Pledged of 100 000 Ft Goal
Comments
---
---
---
---
Donations
7000 Ft (Gabitany)
8000 Ft (Morgan Stanley)
3000 Ft (Czako Janos - Morgan Stanley)
3000 Ft (Anonymous donor)
5000 Ft (Viktória Antal - MS)
5000 Ft (Anonymous donor)
5000 Ft (Morgan Stanley)
5000 Ft (Anita T)
5000 Ft (Hancsárik család)
3000 Ft (Anonymous donor)
5000 Ft (Karolyi Marta - Morgan Stanley)
10 000 Ft (Széplaki Nikolett)
25 000 Ft (Anonymous donor)
3000 Ft (Anonymous donor)
3000 Ft (Szakal Adam)
5000 Ft (Anonymous donor)
2000 Ft (Helmeczi Emese)
5000 Ft (Andor Csilla)
5000 Ft (Anonymous donor)
10 000 Ft (Anonymous donor)