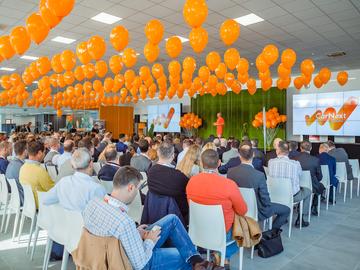 25 children's dreams will be attained thanks to the 25-year-old LeasePlan Hungária Zrt.
The LeasePlan Fleet Conference is the largest professional event in the industry where the most relevant market players can meet up each year. In addition to the evergreen topic of e-mobility, presentations of innovative developments of the future technology were also presented by managing directors of multinational companies.
2019 is a special year for LeasePlan's Hungary as the company celebrates its 25th anniversary. Along this special occassion the company offerred a generous donation in cooperation with the Magic Lamp Foundation and aimed that they fulfill the wishes of 25 seriously ill children. LeasePlan needs the support of their partners and counts on them to manage this goal together.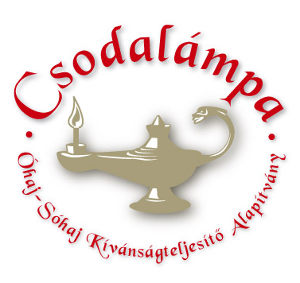 Magic Lamp Foundation
By supporting the Magic Lamp Foundation, we can jointly help every Magic Lamp child to:
• Break the routine of longterm hospital care...
• Open up the world of hospital care room...
• Give hope to enjoy the 'unreal, impossible' wish to come true
Throughout the 15 years of our foundations' operation we have fulfilled more to 3000 wishes countrywide. By granting a wish we can greatly contribute to a child happiness and to strengthen the belief and hope in recovery.
Support a seriously ill children to make their dream come true! Even the smallest help is big help!
2 545 000 Ft Pledged of 5 000 000 Ft Goal
Comments
Donations
10 000 Ft (Anonymous donor)
5000 Ft (Anonymous donor)
10 000 Ft (Anonim)
10 000 Ft (Bertalan Miklòs)
10 000 Ft (Czeglédi András)
2 500 000 Ft (LeasePlan Hungária Zrt.)