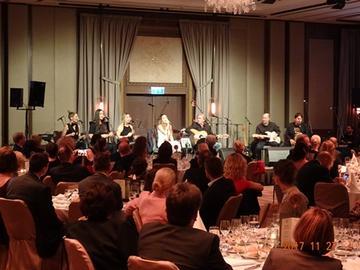 Magic Lamp Charity Evening
Magic Lamp Charity Evening
Following our highly successful Charity Evening of last November we organise this year's event again at the ballroom of the Hilton Buda-Castle.
The MC , Mr. Peter Geszti and his artist friends will entertain you, and we plan to fulfil before your eyes new wishes, and you can hear about the experiences of "Magic Lap" children, too.
Thanks to the donations of the 2017. charity evening we could spend almost 3.000.000 HUF on fulfilling wishes of life-threatheningly ill children.
Please support our mission with your donation, let's help together the healing process of gravely ill children through realising their special dreams.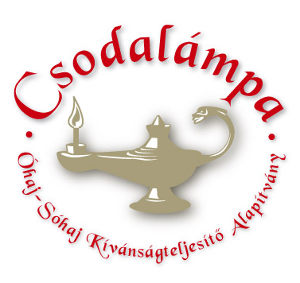 Magic Lamp Foundation
By supporting the Magic Lamp Foundation, we can jointly help every Magic Lamp child to:
• Break the routine of longterm hospital care...
• Open up the world of hospital care room...
• Give hope to enjoy the 'unreal, impossible' wish to come true
Throughout the 15 years of our foundations' operation we have fulfilled more to 3000 wishes countrywide. By granting a wish we can greatly contribute to a child happiness and to strengthen the belief and hope in recovery.
Support a seriously ill children to make their dream come true! Even the smallest help is big help!
3 843 000 Ft Pledged of 3 000 000 Ft Goal
Comments
Donations
20 000 Ft (Anonim)
60 000 Ft (anonim)
50 000 Ft (anonim)
2 000 000 Ft (Mellow Mood Hotels)
15 000 Ft (Anoním)
100 000 Ft (Anonymous donor)
50 000 Ft (Anoním)
50 000 Ft (Anoním)
50 000 Ft (Anoním)
20 000 Ft (Anonymous donor)
40 000 Ft (Anoním)
100 000 Ft (Anonymous donor)
25 000 Ft (Anonim)
40 000 Ft (Anonymous donor)
10 000 Ft (Anonim)
500 000 Ft (Wolf László)
258 000 Ft (Anonim)
150 000 Ft (Behán Attila)
5000 Ft (Anonymous donor)
10 000 Ft (Behán Attila)
48 000 Ft (Anonymous donor)
150 000 Ft (Behán Attila)
40 000 Ft (Anonymous donor)
42 000 Ft (Anonymous donor)
10 000 Ft (Ungàr Péter)