Tibi zenélni szeretne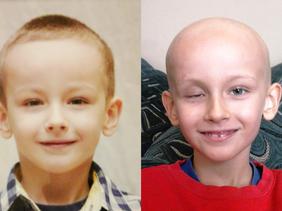 A 7 éves Tibi szintetizátort szeretne.
Unokatestvére játszik billentyűs hangszeren és nagyon megtetszett neki, szeretne vele együtt zenélni.
---
Tibi (7) would like to get a synthesizer. His cousin plays one and Tibi would like to play music together with him.
64 500 Ft Pledged of 50 000 Ft Goal
6 Pledgers
0 Days left
This project is past its deadline.
Donations
1500 Ft (Unya Bernát)
5000 Ft (Ungár Péter)
10 000 Ft (Donát Ungi)
10 000 Ft (Kiss Zsuzsanna)
5000 Ft (Anonymous donor)
3000 Ft (Kiss Zsuzsanna)