Botond - GoPro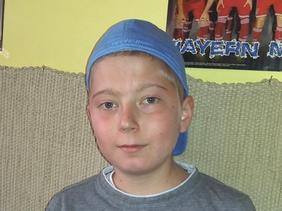 Botond 14 éves, Szekszárdon lakik és a pécsi Klinikán kezelik.
Kérése egy GO Pro Hero 4 Black vagy Silver, ugyanis ha otthon és jól van, szeret korának megfelelően mozogni, sportolni. A spotkamerával "kalandjait" szeretné megörökíteni és megmutatni betegtársainak is...
---
Botond (14) lives in Szekszárd and he is treated at the Pécs pediatric clinic.
He would like to have a GO Pro Hero 4 Black or Silver sports camera as when he is at home and well, he likes to move around as much as any boy of his age. With the camera he intends to record his experiences and wants to show those to his fellow patients.
140 000 Ft Pledged of 140 000 Ft Goal
1 Pledgers
0 Days left
This project is currently not accepting donations.
Donations
5000 Ft (Anonymous donor)